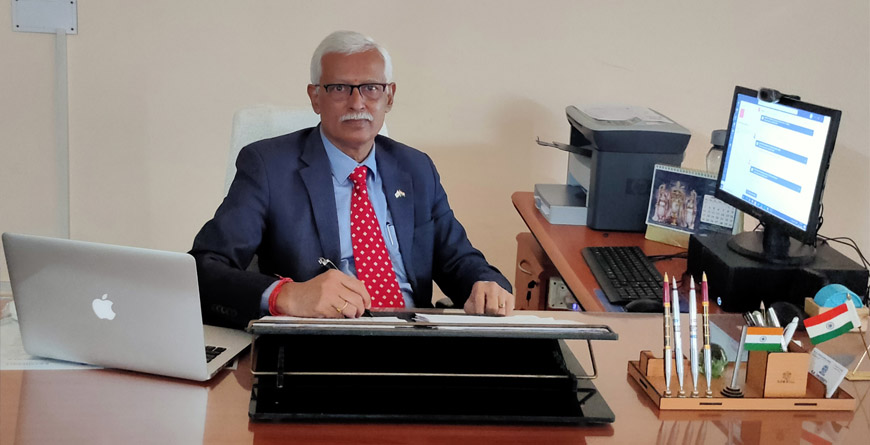 It gives me immense pleasure to bring out the much awaited Prospectus of the K. K. University (KKU). The Prospectus contains all relevant details what the students may like to know to opt for study programmes of their choice for acquiring knowledge and skills suited to career making. Although the University is new but has acquired a unique place in Bihar in the spread of higher education. The regular under-graduate study programmes commencing in 2017-18 session focus on industry specific and up-to-date course curriculum, time bound semester planning, 10-point grading system of evaluation, and also, allow students to undergo industry internship with a view to provide more industry interface and gainful employment opportunities to its pass-outs.
Nevertheless, the post-graduate study programmes shall be emphasized with particular reference to teaching, research and industry. As the country needs a lot of trained teachers and researchers in almost all the fields to adopt newly developed technologies for the growth of industrial sector, care is taken to include real life project studies and/or case studies. The real strength of KKU lies in its highly qualified, motivated and energetic faculty, sincere officers and dedicated staff. The students are highly disciplined, well behaved, sincere and hard working. The pass-outs are well supported by campus placements opportunities.
On demand from local people, and also, to cater to the needs of the people of Bihar, the University wishes to launch such programmes in the first phase in 2017-18 session which will impress the students of Bihar in pursuing higher studies within the home state without going to other states. Further, the university is poised to impart higher education in association with the HRDD, Govt. of Bihar in relevant fields to provide trained manpower for the overall development of the state.
Prof. Dr. KALYAN KUMAR
Vice Chancellor, K.K. University