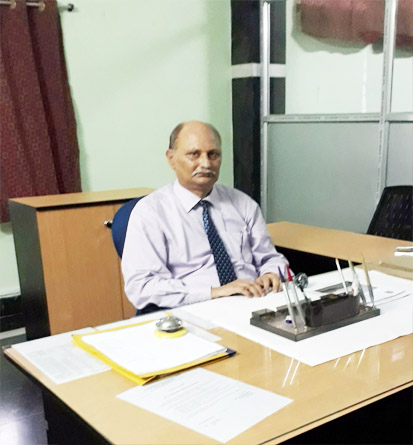 K.K. University, Biharsharif, Nalanda, is established by a Gazette Notification No. 25, Patna, Wednesdays 21st June 2017 of the Government of Bihar. It is a multi faculty unitary University, with Jurisdiction spread over the state of Bihar.
The objectives of the University are the advancement and dissemination of knowledge and skill development of students, enrolled for various Academic Programme/Courses at Under Graduate and Post Graduate levels I.e. Management, Engineering, Commerce, Humanities and Social Sciences, Basic and applied Sciences, Teachers Education and Training, Paramedical and Health Science, Nursing, Pharmacy, Law e.t.c.
Apart from regular academic programmes, the University has taken initiative to introduce vocational (B. Voc) and other career oriented ad- on certificate, Diploma and P.G. Diploma courses to students, along with their regular U.G. & P.G. courses, without affecting regular studies. The students shall be awarded UGC recognized Dual Degree and Diploma/P.G. Diploma Certificates.
Other Distinctive Features include, Compulsory Audit Courses I. Computer Applications(MS Office, Word, Excel, Access. Outlook, DTP e.t.c) : II. Uses and Application of Information and Communication Technology (ICT): III: Functional and Spoken English IV. Industry Internship for student doing technical and professional courses. V. Project works and assignment VI. Seminars, Conferences, Worshops. VII. Environment Studies.
Apart from being a research and innovation driven University, the focus is given on preparing students for industry ready employment in various government, private and service sector organizations.
I take it a privilege, to I welcome all parents & & Students, who have reposed trust & confidence, and have come forward to take up higher studies at K.K. University, Biharsharif, Nalanda.
With regards and war wishes for a bright future prospect in academics & careers.
Prof. (Dr.) Ashok Kumar Choudhary
Registrar, K.K. Group of Institutions