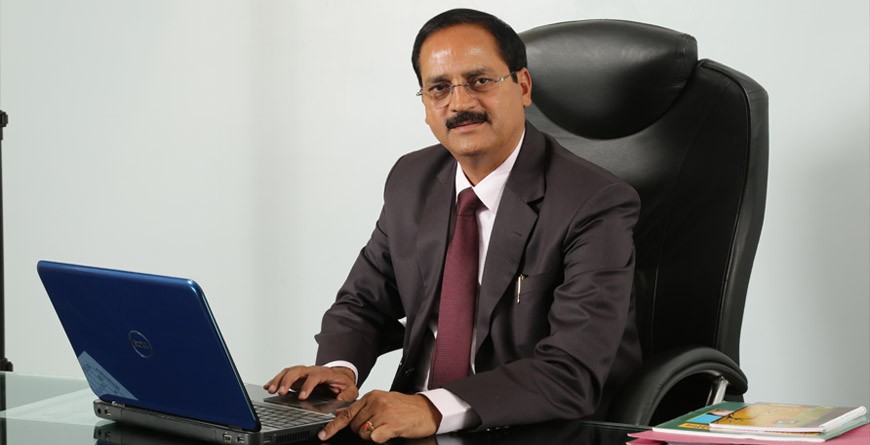 In the current era of knowledge based economy, technical education is the key to the socio-economic development of the country. I feel very much elated while admission to the newly established K. K. University (KKU) is going on in 2017-18 session. I am pleased to acknowledge that our dream to spread of quality education in Bihar is coming true through the establishment of K. K. University. This University with its presence in rural surroundings focuses on having unique approach towards developing a knowledge campus. Our aim is to set up an institution with par excellence competitive to the best in the world. Today, I am proud to say that we have been greatly successful in our endeavor.
The prime objective of the University is to deliver quality of service you need for becoming a successful professional with a competitive edge. The picturesque campus with its aesthetic buildings, human resource, laboratories, workshop, library, playground, amphitheatre, sports and games complex, highly qualified faculty members etc, has laid a sound foundation for acquiring quality higher and technical education here. We are passionate about grooming you as competent professionals, good human beings with ethical values and respect for Indian traditions (sanskar). While ensuring holistic education so as to make you better human beings, we instill the sense of responsibility as expected of aroused citizens. It is assured that you will be proud of yourself as a confident and successful professional after the completion of course at KKU.
At the end, I must say that our students remain our best ambassadors, who, after passing out, will be equipped in every aspect to successfully meet the challenges and expectations of the Industry.
I welcome all the new entrants, and wish them all the best.
Er. Ravi Chaudhary
Founder & Chairman, K.K. Group of Institutions